Structures and Materials Research Laboratory
Quality Management Systems for Businesses and Governments
SMRL is accredited as a testing laboratory by the International Accreditation Services (IAS) according to ISO/IEC 17025. This accreditation demonstrates technical competence for a defined scope and the operation of a laboratory quality management system (refer to the joint ISO-ILAC-IAF Communiqué dated January 2009). Our accreditation certificate and the scope of our accreditation may be found here.
Providing Custom Solutions
WHO IS THIS FOR?
ABOUT US
20 + YEARS OF PROVIDING SOLUTIONS
We are a non-profit organization looking to contribute to the advancement of science and finding solutions for our community.
For both raw materials and finished goods, we offer a secure and independent government-to-government materials testing lab.
APPLICATIONS
PROVIDING THE BEST SERVICES IN INDUSTRIES SUCH AS:
Our Solutions
WHAT ARE THE
SOLUTIONS YOU NEED?
AVAILABLE EQUIPMENT
WORKING WITH THE
LATEST EQUIPMENT
Every laboratory is equipped with state-of-the-art means of testing and research, offering you the full toolset for your needs.
120 gpm Shore Western (SW) WhisperPak
1180
Testing for Natural Disasters​
120 gpm Shore Western (SW) WhisperPak
1180
LABS & FACILITIES
FACILITIES
YOU CAN ACCESS
OUR COLLABORATORS
TRUSTED BY: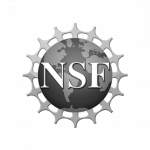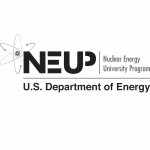 Material Characteristics of Cu-based Superelastic Alloys for Applications in Bridge Columns to Improve Seismic Performance
Sponsor: National Cooperative Highway Research Program (NCHRP)
Multiple Degradation Mechanisms in Reinforced Concrete Structures, Modeling and Risk Analysis
Sponsor: Nuclear Energy University Program (NEUP)
SUCCESS STORY
Self-healing Bio-Concrete for Sustainable and Resilient Civil Infrastructure
USC researchers created an alternate approach to self-healing concrete that is low cost and upholds the innate strength of the original material.
Structures and Materials Research Laboratory
Engineer your vision to REALITY.